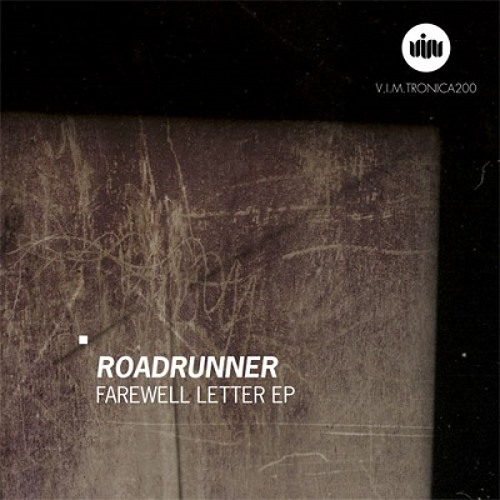 I thank Thanasis from the musical depth of my heart for
Knowing that he is currently in collab mode with some fantastic Greek producers watch out
from what runs out his sleeve very very soon...
but also its time to engrave a smile
on that question of a marked out face!
a farewell letter that expands into eternity...
Athanasios Margaritidis aka ROADRUNNER is a rising Greek Electronica/Future-Garage producer. Also known as CAPTAIN NEEDLE he got some Techno and House releases for labels like BFUZZ RECORDS and SPACEAL ORBEATS RECORDS. With influences ranging from Ulrich Schnauss and Bonobo to Apparat and Burial he managed to create a really strong, atmospheric and emotional sound balancing between Electronica, Chill, Future-Garage, Deep Tech and Ambientish soundscapes all filtered and blended with his own passion and taste of electronic music. This is his first EP for V.I.M.TRONICA, a quality piece of work with four special tracks full of great atmos and deep emotions. Watch out for his forthcoming album on V.I.M.RECORDS during 2013!
ROADRUNNER "Farewell Letter"
ROADRUNNER "Farewell Letter (Deep Tech Mix)"
Available Late April from selected major online retailers.
PLEASE SEND US YOUR FEEDBACK…..