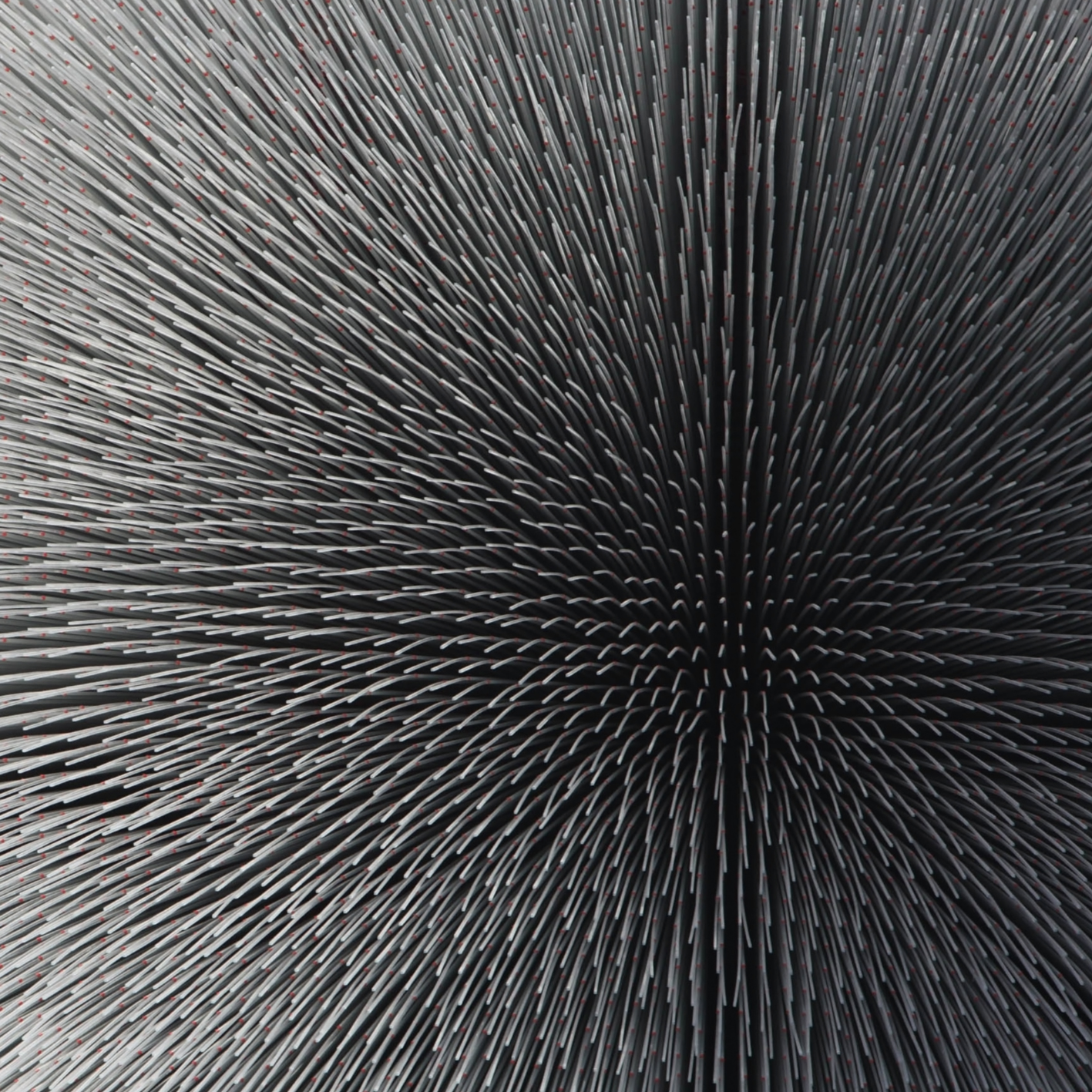 this is a poeme electronique!!!magnifique!!!
Miles has been releasing material on Modern Love for a decade, first as one half of Pendle Coven, then on his own as MLZ, and eventually pairing up with Sean Canty to record as Demdike Stare. In between he's also pursued more experimental terrain under the Suum Cuique moniker, produced Jungle for the HATE project and (together with Andy Stott) taken on the occasional release as Millie & Andrea for Modern Love sublabel Daphne. He is also an admired, exhilarating DJ, his sets have been known to span a broad spectrum of electronic music, from the obscure UK techno of labels like Radioactive Lamb and Irdial, to classic Chicago House, Detroit Techno and – most importantly – early 90's jungle and breakbeat, feeding into his love of the most uncompromising end of the Italian experimental movement, Musique Concrète, Synthwave and contemporary Noise. After more than 10 years of producing, "Faint Hearted" is his debut solo album.

'Faint Hearted' is an exposition of Miles' love of electronic music in all its shapes, harnessing his fidgety production style into one expansive, restless set of tracks.
The album opens with the filtered and looped Jungle mutation of 'Lebensform', through to the minimal, barely-noticeable bass-shifts of 'Irreligious', the classic Plastikman-infused looped ruffage of 'Status Narcissism' and the padded bliss of "Sense Data", coming across like a lost Move D production from the classic Studio Pankow era.

The second half opens with 'Rejoice', a slowly-unfurling 4/4 variant that sounds like a more technofied and electric take on his work with Demdike Stare, while "Archaic Thought Pattern 1" invades a sequence of strings and bass notes with blasts of white noise, sounding like something off Aphex Twin's 'Donkey Rhubarb' EP rebuilt by Mika Vainio. The set ends with the evocative field-recorded sequence 'Queuing' and the ambient futurism of 'Loran Dreams', in some respects the straightest, most affecting 9 minute stretch yet from a producer who is seemingly unable to settle or stand still.